The Wii U version of Zen Pinball 2 has been somewhat lagging behind many of the other Zen Pinball 2/Pinball FX2 releases as of late, but Zen Studios is looking to fix that very soon.
On August 28th, they are delivering a "hefty" update which will bring a plethora of new tables to the Wii U version including the recently released Guardians of the Galaxy, Deadpool and Doctor Strange tables, and the upcoming The Walking Dead table. There will be playable trials for each, though unlocking the full version from the eShop will set you back $2.99.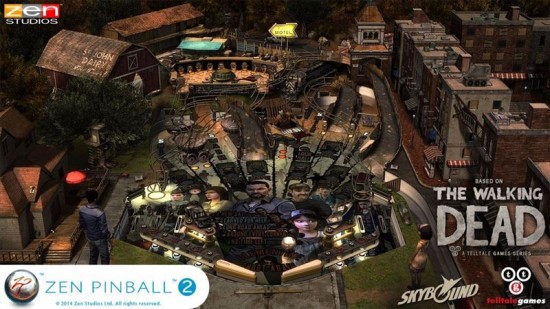 So warm up those flipper fingers Wii U fans, more Zen Pinball 2 is coming.
Zen Studios is announcing that the Wii U version of its popular pinball platform, Zen Pinball 2 will receive a hefty update to its table roster on August 28. The update will bring the latest Marvel Pinball tables to the game, including the newly released Marvel's Guardians of the Galaxy, Deadpool, and Doctor Strange tables, as well as a table based on Telltale Games' award-winning adventure game series, The Walking Dead.

"We're huge supporters of the Wii U, and have worked to ensure a great pinball experience across the board for our fans on the system," said Mel Kirk, VP of Publishing at Zen Studios. "This table update is only a small piece of our ongoing future commitment to the platform, so be ready for more announcements coming soon."

The new tables will be available for purchase through the Wii U eShop for $2.99/€2,99/£2.49. For more information on the tables featured in the update, as well as assets and information on Zen's other titles, please visit blog.zenstudios.com.
---
The Wii UTM console, and Nintendo 3DSTM systems offer exciting downloadable games, applications and entertainment once you connect your game system to the Internet*. You can purchase both retail and download-only games, free demos, and applications to enhance your experience. These prepaid cards can be redeemed on any Wii U console Nintendo eShop or Nintendo 3DS Nintendo eShop-so get connected and start downloading today*. For more info about Nintendo games and systems, check out http://www.nintendo.com.