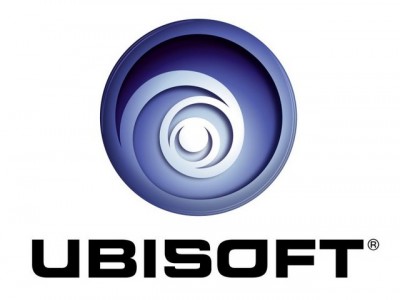 As they always do, Ubisoft is prepping to show off many of their new and upcoming game releases at PAX Prime, which takes places in Seattle, WA beginning on August 29th.
The Crew,  Assassin's Creed Unity, Assassin's Creed Rogue, Far Cry 4, Tetris Ultimate and Toy Soldiers: War Chest will all be available for attendees to check out.
The company is also offering up some PAX pins for a number of games, and has set up panels, giveaways, autograph sessions and more during the event.
Read on for all the important details.
Today, Ubisoft announced its PAX Prime lineup featuring Assassin's Creed Unity, Assassin's Creed Rogue, The Crew, Toy Soldiers: War Chest, Far Cry 4 and Tetris Ultimate. Attendees will also have an opportunity to compete in a wide variety of games with The Next Level, Ubisoft's inclusive competition initiative, and collect several unique PAX Prime items, including PAX pins for The Crew, Far Cry 4 and The Next Level during PAX Prime running from August 29 to September 1 in Seattle, Washington.

PAX Prime attendees can visit the Assassin's Creed booth (#642) for an exclusive preview of the two upcoming Assassin's Creed titles: Assassin's Creed Unity and Assassin's Creed Rogue. For the first time in PAX history, attendees can see the costumes of some of their favorite Assassins on display in the Assassin's Creed booth, including Ezio Auditore de Firenze, Aveline de Grandpré and Arno Victor Dorian.

Assassin's Creed Unity, available on next-gen consoles and PC, transforms players into Arno, a deft Assassin living in Paris during the height of the French Revolution. Assassin's Creed Rogue, available on current-gen consoles, follows the story of Shay, a Master Assassin turned Templar who hunts down assassins across the North Atlantic Ocean and New York City during the Seven Years' War.

The Crew, a massive open world action-driving game, will offer a hands-on demo at booth #832, allowing players to get behind the wheel and drive across the picturesque United States.

The recently announced Toy Soldiers: War Chest will be playable for fans for the first time at booth #832. A mix of tower defense and strategy, players will select their army and choose between commanding the German Empire, led by Kaiser Wilhelm, or the Star Power army, led by the whimsical hero Starbright, to defend their toy box against waves of enemies.

The Far Cry 4 booth, #612, will allow players to step into the alluring yet dangerous world of Kyrat. A hands-on demo of Shangri-La, a new mode and the Himalayas Snow Mission will be playable. Come by the Far Cry 4 booth for daily giveaways and an experience fans will be sure to remember.

Tetris Ultimate will be the subject of two events on Sunday, August 31, a panel and an autograph session. "Tetris: The Video Game That Changed the World" will take place from 3 pm to 4 pm in the Hedgehog Theatre at the Grand Hyatt. Sit down with Tetris creator Alexey Pajitnov and Ubisoft developers for a deep dive into the franchise's global impact, personal anecdotes from the last 30 years and a look to the future with its latest iteration, Tetris Ultimate. Alexey Pajitnov will also be holding a meet-and-greet autograph session from 5 pm to 7 pm at the Paramount Theatre, located at 911 Pine Street.

The Next Level, the inclusive competition initiative from Ubisoft, will celebrate its first anniversary with daily competitions challenging participants to show their skills in a variety of games, including the highly anticipated Far Cry 4. Attendees can also enter the PAX Passport Challenge and fans at home can enter online at www.tnlvl.com. Watch or participate in the competition at The Next Level booth, #632, or tune into the live stream event at www.twitch.tv/thenextlevel.

Pre-Order Incentives

Attendees can also take advantage of pre-order incentives for some of Ubisoft's biggest games at the show. Pre-orders for Assassin's Creed Unity and Assassin's Creed Rogue, The Crew and Far Cry 4 include a free t-shirt.

Visit the UbiBlog (www.ubiblog.com) for exclusive news and features from PAX Prime.
---
Assassin's Creed Unity
Paris, 1789. The French Revolution turns a once-magnificent city into a place of terror and chaos. Its cobblestone streets run red with the blood of commoners who dared to rise up against the oppressive aristocracy. As the nation tears itself apart, a young man named Arno will embark on an extraordinary journey to expose the true powers behind the Revolution. His pursuit will throw him into the middle of a ruthless struggle for the fate of a nation, and transform him into a true Master Assassin.
Introducing Assassin's Creed Unity, the next-gen evolution of the blockbuster franchise powered by an all-new game engine. From the storming of the Bastille to the execution of King Louis XVI, experience the French Revolution as never before, and help the people of France carve an entirely new destiny.
Brand-New Parkour, Combat, and Stealth Gameplay :
Enjoy an unprecedented degree of freedom and control over your Assassin.
Full motion control with new parkour mechanics for free running up, across, and down city walls and buildings.

A reinvented fighting system provides a richer combat experience based on skill, timing, and flow.

Enhanced stealth gameplay, including a new stealth mode, cover system, and crowd-manipulation techniques. Stay hidden, stalk your prey, and strike without warning.
Deep Customization of Arno, the Master Assassin
Craft a unique play style by choosing weapons, gear, outfits, and specialized skills. Mix and match from hundreds of possible combinations and build your stealth, fighting, and navigation abilities from a new, expansive skill tree. Become the ultimate Master Assassin.
Discover Revolutionary Paris, Brought To Life As Never Before
Carve through the stunning full-scale open world city, a feat only made possible through the power of an all-new game engine.
Explore detailed building interiors and discover secret catacombs and sewers.

Embark on ancestral missions, treasure hunts, murder mysteries, contracts, and more. The city is packed full of activities that will captivate for hours.

Witness the chaos of the French Revolution firsthand and become immersed in the realistic, systemic crowds of up to 5,000 AI-driven characters.