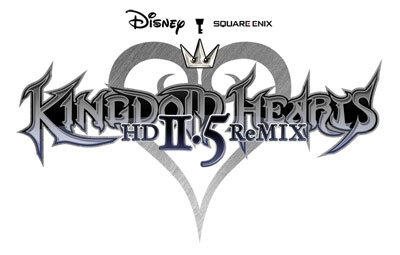 Kingdom Hearts HD 2.5 ReMIX is officially headed to the PS3 on December 2nd, and today Square Enix sent over a rather large batch of screens showing off the enhanced version of Birth by Sleep.
Kingdom Hearts: Birth by Sleep, which originally hit the PSP in early 2010, actually takes place chronologically before the first Kingdom Hearts game. It's a safe bet that not many gamers have played it, so it's nice to have the opportunity to do so in 2.5 ReMIX.
Check out the screens below.
Kingdom Hearts HD 2.5 ReMIX screens:

---
KINGDOM HEARTS HD 2.5 ReMIX is an HD remastered compilation of KINGDOM HEARTS II FINAL MIX and KINGDOM HEARTS Birth by Sleep FINAL MIX. Previously exclusive to Japan, both games will be available for the first time to North America for the PlayStation3 system. HD remastered cinematics from KINGDOM HEARTS Re:coded will also be included in the compilation. The game is a sequel to last year's KINGDOM HEARTS HD 1.5 ReMIX and will lead into the highly anticipated KINGDOM HEARTS III. The Kingdom Hearts saga continues with 3 magical journeys in one package! Experience new content never seen before in North America. If you're new to the franchise, this is the perfect opportunity to jump in. Limited edition includes the following three unforgettable games: KINGDOM HEARTS II FINAL MIX, KINGDOM HEARTS Birth by Sleep FINAL MIX, and KINGDOM HEARTS Re:coded plus an official Disney Collector's Pin.