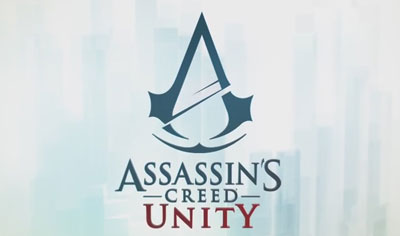 Ubisoft delivered an update on Assassin's Creed Unity yesterday, which includes a new CG trailer, a character reveal and a fresh set of screens.
The new character, Elise, is nearly beheaded in the trailer, though since she apparently plays an important role in the game's story there was no chance of that happening. Thankfully Arno is there to save the day. Elise will also make a appearance in the upcoming Assassin's Creed Unity paperback book.
Check out the assets below.
Assassin's Creed Unity art/screens:
Assassin's Creed Unity Arno Master Assassin CG trailer:
This new trailer for Assassin's Creed Unity shows Arno racing against time through a dense and chaotic central Paris in order to prevent the beheading of Elise, a character central to Assassin's Creed Unity's story. As an independent young noblewoman, Elise is determined to secure her place in the Templar dynasty amidst the chaos of the French Revolution. Her quest leads her to cross paths with Arno and establish an unlikely bond with him.

Elise will also be featured in a new paperback, also titled "Assassin's Creed Unity," by Oliver Bowden from Penguin Random House. The story examines an era when the divide between the rich and poor is at its most extreme, and a nation is tearing itself apart. Told from Elise's perspective, "Assassin's Creed Unity" follows her and Arno as they are drawn into the centuries-old battle between the Assassins and Templars. In a world with dangers more deadly than they could ever have imagined, they must fight to avenge all they have lost. "Assassin's Creed Unity" builds on Bowden's past Assassin's Creed novels with millions sold to-date.
---
Assassin's Creed Unity - Limited Edition (Day 1) PS4. Paris 1789 - The French Revolution turns a once-magnificent city into a place of terror and chaos. Its cobblestone streets run red with the blood of commoners who dared to rise up against the oppressive aristocracy. As the nation tears itself apart a young man named Arno will embark on an extraordinary journey to expose the true powers behind the Revolution. His pursuit will throw him into the middle of a ruthless struggle for the fate of a nation and transform him into a true Master Assassin.