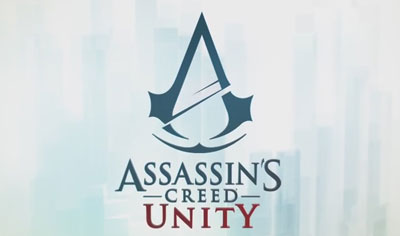 Just in time for Bastille Day, Ubisoft released a brand new Assassin's Creed Unity – Revolution gameplay trailer.
The new footage shows off nearly 2 minutes of next-generation Assassin's Creed gameplay along with a bit of E3 award back-patting as well.
Sneak a look below.
With over 50 E3 awards & nominations, enjoy the acclaimed Assassin's Creed Unity.

Paris, 1793. Paris is plunged into chaos. In this dark era, one man will give commoners the courage to take up arms against the oppressors. Discover Arno as he fights for justice and raises people's hope for freedom and unity.
Assassin's Creed Unity is scheduled for a PS4, Xbox One and PC release on October 28th.
---
Assassin's Creed Unity
Paris, 1789. The French Revolution turns a once-magnificent city into a place of terror and chaos. Its cobblestone streets run red with the blood of commoners who dared to rise up against the oppressive aristocracy. As the nation tears itself apart, a young man named Arno will embark on an extraordinary journey to expose the true powers behind the Revolution. His pursuit will throw him into the middle of a ruthless struggle for the fate of a nation, and transform him into a true Master Assassin.
Introducing Assassin's Creed Unity, the next-gen evolution of the blockbuster franchise powered by an all-new game engine. From the storming of the Bastille to the execution of King Louis XVI, experience the French Revolution as never before, and help the people of France carve an entirely new destiny.
Brand-New Parkour, Combat, and Stealth Gameplay :
Enjoy an unprecedented degree of freedom and control over your Assassin.
Full motion control with new parkour mechanics for free running up, across, and down city walls and buildings.

A reinvented fighting system provides a richer combat experience based on skill, timing, and flow.

Enhanced stealth gameplay, including a new stealth mode, cover system, and crowd-manipulation techniques. Stay hidden, stalk your prey, and strike without warning.
Deep Customization of Arno, the Master Assassin
Craft a unique play style by choosing weapons, gear, outfits, and specialized skills. Mix and match from hundreds of possible combinations and build your stealth, fighting, and navigation abilities from a new, expansive skill tree. Become the ultimate Master Assassin.
Discover Revolutionary Paris, Brought To Life As Never Before
Carve through the stunning full-scale open world city, a feat only made possible through the power of an all-new game engine.
Explore detailed building interiors and discover secret catacombs and sewers.

Embark on ancestral missions, treasure hunts, murder mysteries, contracts, and more. The city is packed full of activities that will captivate for hours.

Witness the chaos of the French Revolution firsthand and become immersed in the realistic, systemic crowds of up to 5,000 AI-driven characters.