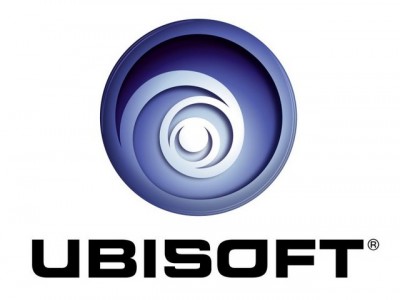 So barring any surprises… you want to know what Ubisoft will be showing off at the E3 this year?
Well Assassin's Creed Unity along with Far Cry 4, Tom Clancy's The Division, The Crew and Valiant Hearts The Great War will be there, along with a couple of other surprises we hope.
Ubi's E3 Media Briefing will be hosted by Aisha Tyler and will take place at 3pm PDT on June 9th, so make sure to stop by their YouTube or Twitch channels to check it out live.
For those attending the E3, Ubisoft will be setting up a special VIP Uplay Lounge for Uplay members only, so you may want to stop by and get some hands on with upcoming titles. Ubisoft is gathering up fan questions which will be answered by the development teams at the official Uplay Lounge site.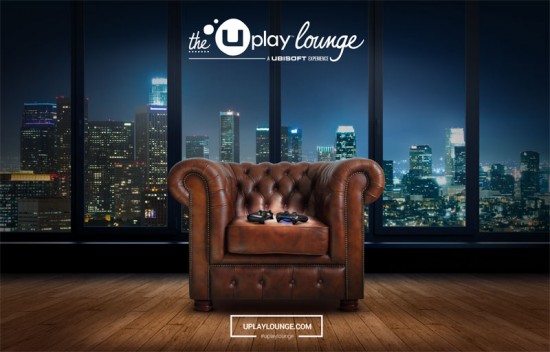 Read on for the announcement.
Today, Ubisoft revealed that its lineup of games for the 2014 Electronic Entertainment Expo (E3) includes Assassin's Creed® Unity, Far Cry® 4, Tom Clancy's The Division™, The Crew™, Valiant Hearts The Great War™, and more. Ubisoft will host a media briefing to deliver new content from its upcoming titles, and also will provide a hands-on experience at its booth for E3 attendees and via the company's Uplay lounge for Uplay members.

Ubisoft's E3 media briefing, held at the Orpheum Theatre in downtown Los Angeles, starts at 3 p.m. PDT on June 9 and will be hosted by actress and comedian Aisha Tyler. The briefing will be broadcast live and on demand on Ubisoft's YouTube channel (https://www.youtube.com/watch?v=Lcu6PBvshoM) and Twitch channel (http://www.twitch.tv/ubisoft). A pre-show – starting at 2:45 p.m. PDT – will look back at past E3s and a post-show hosted by Tyler will welcome back key speakers to answer questions from fans.  All videos and trailers from the event will be available on YouTube following the briefing at http://www.youtube.com/user/ubisoft. Press partners are welcome to embed the links in their websites.

Starting June 10, E3 attendees can visit Ubisoft's booth,– #1023, situated in the South Hall at the Los Angeles Convention Center — to discover the company's highly-anticipated games, including:

Assassin's Creed Unity: Re-imagined and built from the ground-up for the new-gen of gaming, Assassin's Creed Unity will immerse players as never before into the terror and brutality of the French Revolution.
Far Cry 4: The sequel to the top-rated shooter of 2012*, Far Cry 4 players will experience the most expansive and immersive Far Cry ever, in an entirely new, massive open-world.
Tom Clancy's The Division: The Division is set in a chaotic and devastated New York City. Players assume the role of a sleeper agent activated to help save a failing society, and discover an immersive open-world game that combines the Tom Clancy series' signature authenticity with RPG-action, exploration and teamwork.
The Crew: The Crew is a revolutionary action-driving game that takes gamers on a reckless ride throughout a massive, open-world recreation of the United States brimming with exciting challenges and populated by other real players.

Finally, the Uplay lounge is back and is being expanded to enable more Uplay members to experience E3 firsthand. More than a thousand members will be able to, for example, enjoy a hands-on experience of Ubisoft's E3 line-up and other titles or talk to Ubisoft's development teams about their favorite games.  The Uplay lounge will be located at The Standard Hotel in downtown Los Angeles. For those not able to be in Los Angeles, a version of the lounge experience will be available via uplaylounge.com, an immersive website that will feature exclusive content, live streaming on Twitch — including online chats with Ubisoft's development teams — and more. Fans can register and begin submitting their questions to the teams here

"2014 is the most exciting year the gaming industry has seen in a while. At E3, we can't wait to share our future of gaming," said Yves Guillemot, co-founder and CEO, Ubisoft

"Ubisoft teams have fully embraced this new generation and will demonstrate how they are bringing  breakthrough innovations to our beloved franchises and beyond in order to offer players the most original and memorable gaming experiences."

*based on Metacritic as of 12/18/12
---
We live in a complex world. The more advanced it gets, the more vulnerable it becomes. We've created a house of cards. Remove just one and everything falls apart. 

Black Friday, a devastating pandemic sweeps through New York City and, one by one, basic services fail. In only days, without food or water, society collapses into chaos. The Division, an autonomous unit of tactical agents, is activated. Leading seemingly ordinary lives among us, the agents are trained to operate independently in order to save society.

When society falls, your mission begins.