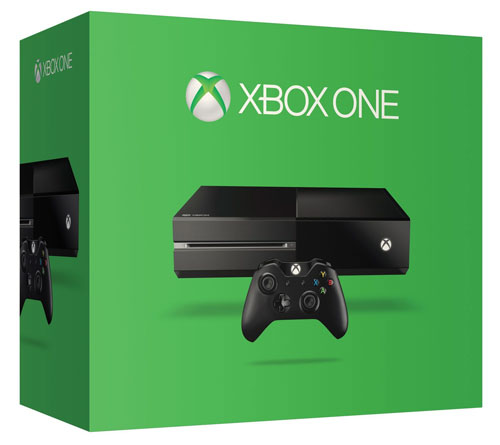 It's happening! Microsoft is launching a Kinect-less version of the Xbox One beginning on June 9th.
In an effort to jump-start sales and interest, Microsoft has done what they (more or less) have said they would never do, offer the Xbox One without a Kinect sensor. Well here ya go, a $399.99 SKU without a Kinect.
They are also adding more value to an Xbox Gold subscription by offering PlayStation Plus-style discounts, more free games, and allowing users without a Gold sub to use Netflix, Hulu and other entertainment apps.
See Phil Spencer's message to the fans below.
You can already pre-order the Xbox One, sans Kinect, right here at Amazon.
All the details below and at the Xbox Wire site.
Since the beginning, we have focused on delivering great games and entertainment experiences for you. Your feedback matters to us and it shapes the products and services we build. Your feedback showed up in the Xbox One console we launched back in November and in the monthly updates we've delivered since.

Today, we're excited to share more ways your feedback is impacting the products we build.

First, beginning on June 9th, in all markets where Xbox One is sold, we will offer Xbox One starting at $399*. This is a new console option that does not include Kinect. For $399, our new Xbox One offering will continue to deliver access to the best blockbuster games like "Titanfall," "Call of Duty: Ghosts," "Forza Motorsport 5," "Dead Rising 3," and the upcoming "Watch Dogs," "Destiny" and "Sunset Overdrive." You will also be able to access popular entertainment apps, such as Twitch, YouTube, and Netflix, as well as watch live TV and use OneGuide.  Finally, you will continue to be able to use many of the unique features of Xbox One including the ability to get game invites while you watch TV, switch between games and entertainment apps, enjoy Twitch broadcasts, and upload your favorite gaming moments.

Next, we're bringing more value to Xbox Live Gold members and offering all Xbox 360 and Xbox One owners access to entertainment apps whether or not you have an Xbox Live Gold membership.  In early June, here is what you can expect from the new generation of Xbox Live:

Free games with Games with Gold**. Since Games with Gold launched on Xbox 360 a year ago, over 12 million people have enjoyed great free games, resulting in nearly 200 million hours of free fun playing Games with Gold titles. We've been learning from your feedback and have focused on making improvements each month to the selection of titles. To celebrate the one-year anniversary of Games with Gold for Xbox 360 and as a thank you for helping shape this program, members will receive an additional free Xbox 360 game in June. The Games with Gold titles for Xbox 360 in June are "Dark Souls," "Charlie Murder" and a bonus game of "Super Street Fighter IV: Arcade Edition." We're pleased to bring Games with Gold to Xbox Live Gold members on Xbox One in June. Members will have subscription-based access to free games ranging from top hits to breaking indie stars. The program will launch on Xbox One with "Max: The Curse of Brotherhood" and "Halo: Spartan Assault." A single Gold membership will get you access to the free games for both Xbox One and Xbox 360.

Exclusive Discounts. Deals with Gold will also launch for Xbox One in June, delivering discounts for great games each month, with significant savings for Xbox Live Gold members. The first titles offered in June will include "Forza Motorsport 5," "Ryse: Son of Rome," and a few other surprises. In the coming months, we will offer significant savings of up to 50 – 75 percent off certain titles. This program will continue to be available for Xbox Live Gold members on Xbox 360. And new on Xbox One, we will launch a virtual VIP room exclusive to Xbox Live Gold members where we will feature free games, monthly deals, and other great benefits.
Popular entertainment apps will be available for all Xbox 360 and Xbox One owners. Xbox 360 has been a leader in delivering entertainment experiences for years, with over 170 global entertainment apps and experiences available today. We're constantly adding new partners and experiences to the growing catalog on Xbox One. Coming in June, anyone with an Xbox will be able to access popular entertainment experiences – whether or not you have an Xbox Live Gold membership. This includes great gaming apps like Machinima, Twitch and Upload, popular video services like Netflix, Univision Deportes, GoPro, Red Bull TV and HBO GO, sports experiences like the NFL app for Xbox One, MLB.TV, NBA Game Time, NHL Game Center and more.*** Microsoft experiences including Internet Explorer, Skype, OneDrive and OneGuide will also be available to all Xbox customers.**** You can find a full list of apps and features that will be available below.

We've heard that you want more choices from Xbox One. You want a wide variety of options in your games and entertainment experiences and you also want options in your hardware selection.

To be clear, as we introduce this new Xbox One console option, Kinect remains an important part of our vision.  Many of you are using Kinect for Xbox One every day. In fact, more than 80 percent of you are actively using Kinect, with an average of 120 voice commands per month on each console. Some of the most popular voice commands include "Xbox On," "Xbox Broadcast" and "Xbox Record That." We will continue to offer a premium Xbox One with Kinect bundle to deliver voice and gesture controls, biometric sign-in, instant personalization, instant scanning of QR codes, and enhanced features only available with Kinect in games such as "Kinect Sports Rivals," "Just Dance 2014," "Project Spark" and more.

If you buy Xbox One for $399 and later decide you want to have all the experiences Kinect enables, we will also offer a standalone sensor for Xbox One later this fall. We'll share more details about the standalone Kinect for Xbox One in the coming months.

Phil
@XboxP3
---
Xbox One brings together the best exclusive games, the most advanced multiplayer, and entertainment experiences you won't find anywhere else. Play games like Titanfall™ and Halo together with your friends on a network powered by over 300,000 servers for maximum performance. Find new challengers who fit your skill and style with Smart Match, which uses intelligent algorithms to bring the right players together. Turn your best game moments into personalized movies that you can share with friends, or broadcast your gameplay live. Then switch quickly between apps like Netflix, Hulu, and Internet Explorer. Or do two things at once by snapping a game, live TV, a movie or apps side-by-side.