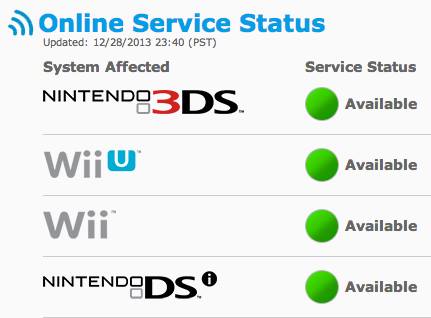 Nintendo has apparently fixed the issues plaguing the Nintendo eShop for the Wii U and 3DS and things should be running normally, more or less. Users may still have problems redeeming download codes but Nintendo has a temporary solution (visit "Your Downloads") for that.
Unfortunately it looks like the Pokémon Bank and Poké Transporter releases are still delayed for the time being as the company sorts out those issues.
Take a look at their latest update from the Nintendo Facebook page.
The Nintendo eShop is now available on all systems. We do not anticipate any further outages, but will continue to closely monitor the situation. We sincerely apologize for this week's inconsistencies and thank you again for your patience and support. We will share more information about the launch of Pokémon Bank and Poké Transporter as soon as possible.
---
The Wii UTM console, and Nintendo 3DSTM systems offer exciting downloadable games, applications and entertainment once you connect your game system to the Internet*. You can purchase both retail and download-only games, free demos, and applications to enhance your experience. These prepaid cards can be redeemed on any Wii U console Nintendo eShop or Nintendo 3DS Nintendo eShop-so get connected and start downloading today*. For more info about Nintendo games and systems, check out http://www.nintendo.com.