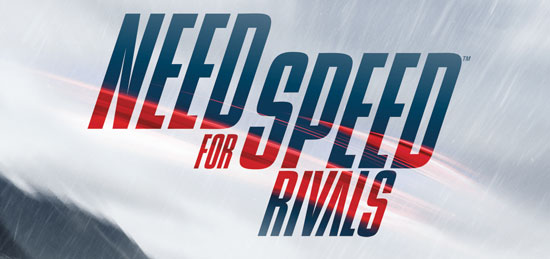 EA today has smartly announced that they would be bumping up the release date of Need for Speed Rivals for the PlayStation 4 to the console's launch day on November 15th.
With Driveclub pushed back to 2014, and Rivals for some reason set to originally launch at the same time as the Xbox One version two weeks later, it made all sorts of sense for the company to get the game out the door as the console's only racing title at launch. So here we are.
Check out some new screens and an announcement below.
Need for Speed Rivals screens:

Ghost Games pushed the pedal to the floor and is delivering the next generation of racing games even earlier than expected! On November 15, Need for Speed Rivals will be available first on the PlayStation 4 computer entertainment system in North America, and will be the only racing game coming to the new console this year. Need for Speed Rivals will be available at retail and via download directly through the PlayStation Network and will support Remote Play for the PlayStation Vita handheld entertainment system. Playing on the PS Vita gives players the option of starting their races or chases on PlayStation 4 and finishing them on the go from their handheld. The game will be in-stores for the PlayStation 4 November 29 day and date with the console launch in Europe.

Need for Speed Rivals puts gamers behind the wheel of both sides of the law, daring them to cross the line as either a cop or racer in order to gain any advantage in the street's ultimate rivalry. Players will choose between two distinct career experiences, each with their own set of high-stakes challenges, rewards, pursuit tech and cars. Powered by the advanced Frostbite 3 engine, the game features stunning visuals including epic vistas, super high-fidelity cars, time of day and weather effects. The intensity of the action is at an all-time high thanks to AllDrive, a revolutionary new way to experience Need for Speed where you and your friends are seamlessly connected in one racing world.

Winner of the official Game Critics Award for "Best Racing Game" at E3 2013, Need for Speed Rivals will deliver the most adrenaline-filled action racing game this holiday. Need for Speed Rivals will also be available for Xbox One, the all-in-one games and entertainment system from Microsoft starting November 22 worldwide. The game is coming to the PlayStation 3 computer entertainment system, Xbox 360 videogame and entertainment system from Microsoft and PC on November 19 in North America and November 22 in Europe. Players eager to bust racers from day one can pre-order the game on Origin and at other participating retailers and receive the Need for Speed Rivals Ultimate Cop Pack at no additional cost*.

To join the conversation on Need for Speed Rivals, please visit http://www.facebook.com/needforspeed, follow us on Twitter at www.twitter.com/needforspeed and #NeedforSpeed.
---
Welcome to Redview County, where a street-racing rivalry between cops and racers never stops as both sides compete in an all-out war to take over the social, local and national media and earn the best cars, mods and technology. Risk Everything. Trust No One.