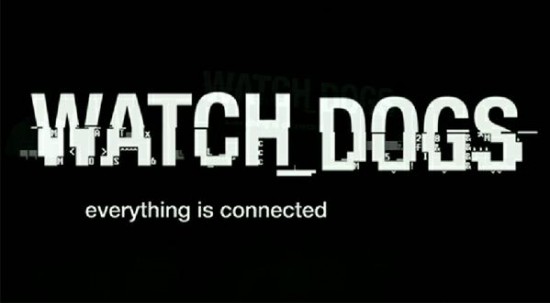 Welp, this was somewhat unexpected. Ubisoft today announced that Watch_Dogs has been delayed until Spring 2014 for all platforms.
Maybe the success of GTA V scared them a little bit or possibly it just needed several more months of polish. Either way, that's one less PS4 and Xbox One launch game.
Read on for the announcement from Ubisoft.
"Our ambition from the start with Watch_Dogs has been to deliver something that embodies what we wanted to see in the next-generation of gaming. It is with this in mind that we've made the tough decision to delay the release until Spring 2014.

We know a lot of you are probably wondering 'why now?' We struggled with whether we would delay the game. But from the beginning, we have adopted the attitude that we will not compromise on quality. As we got closer to release, as all the pieces of the puzzle were falling into place in our last push before completion, it became clear to us that we needed to take the extra time to polish and fine tune every detail so we can deliver a truly memorable and exceptional experience.

We would like to take this opportunity to thank all of you. We thoroughly enjoy and appreciate the way you respond on the web, at events, press conferences and during other opportunities we have to interact. Your passion is what drives us.

We can't wait to see you in Chicago next Spring. We are confident you'll love this game as much as we love working on it."
---
All it takes is the swipe of a finger. We connect with friends. We buy the latest gadgets and gear. We find out what's happening in the world. But with that same simple swipe, we cast an increasingly expansive shadow. With each connection, we leave a digital trail that tracks our every move and milestone, our every like and dislike. And it's not just people. Today, all major cities are networked. Urban infrastructures are monitored and controlled by complex operating systems.
In Watch_Dogs, this system is called the Central Operating System (CTOS) – and it controls almost every piece of the city's technology and holds key information on all of the city's residents.
You play as Aiden Pearce, a brilliant hacker and former thug, whose criminal past led to a violent family tragedy. Now on the hunt for those who hurt your family, you'll be able to monitor and hack all who surround you by manipulating everything connected to the city's network. Access omnipresent security cameras, download personal information to locate a target, control traffic lights and public transportation to stop the enemy…and more.
Use the city of Chicago as your ultimate weapon and exact your own style of revenge.