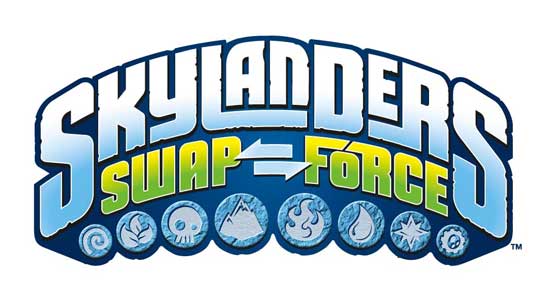 Activision today launched a new Skylanders video webisode series known as the Skylanders Boomcast to ratchet up the Skylanders SWAP Force hype a little bit more.
The Skylanders Boomcast will cover everything going on in the Skylanders universe, from news, to fans, to interviews, and will be hosted by Zachary Gordon from the Diary of a Wimpy Kid movie series.
Episode 1, which is embedded directly below, covers characters Wash Buckler and Stink Bomb and also SWAP Force itself. Keep your eyes on the Skylanders YouTube channel for more weekly episodes.
Skylanders BOOMCAST: Wash Buckler, Stink Bomb & Skylanders SWAP Force:

Activision Publishing, Inc., a wholly owned subsidiary of Activision Blizzard, Inc. today announced Skylanders Boomcast -a series of online webisodes for the best-selling kids game of the year2 – which debuts Friday, "SWAPtober" 4 on the Skylanders YouTube channel. Offering a weekly glimpse into the magical world of Skylands, Skylanders Boomcast will be hosted by actor Zachary Gordon (Diary of a Wimpy Kid) as he brings fans the latest Skylanders franchise news, gameplay tips and tricks, fan art, character spotlights, exclusive interviews with the Skylanders team and more, straight from the source.

"Our young fans have a tremendous appetite for all things Skylanders. Skylanders Boomcast is an innovative way to turn marketing content into entertainment content," said Eric Hirshberg, CEO of Activision Publishing. "This will be the destination where our fans can dive deeper into the world of Skylanders than ever before."

The show's launch kicks-off SWAPtober, a month of activities celebrating the newest Skylanders game – Skylanders SWAP Forcetm, which will hit stores on October 13 in North America, October 16 in Australia and October 18 in Europe.

"I'm so honored and excited to be a part of Skylanders Boomcast! The fact that I get to bring Skylanders news to Portal Masters around the world is a dream job, and I can't wait to see what amazing things fans will bring to the table," said Zachary Gordon, host of Skylanders Boomcast. "It's been really great working with Activision on this project, and I just know that fans will love what the team has in store for them."

Skylanders Boomcast was created by Activision Publishing, Inc. and is a MATTER/Edelman Production in association with RadNerd Productions.

1 Based on revenue, according to The NPD Group, Gfk Media Control® and Activision internal estimates, including toys and accessory packs

2 Based on revenue, according to The NPD Group, Gfk Media Control® and Activision internal estimates, including toys and accessory packs through August 2013
---
Embark on an exciting new adventure with the Skylanders and the SWAP Force. For generations, the SWAP Force protected the volcano that replenishes Skylands' magic. That is until an epic battle caught them in an eruption that blasted them apart, sent them to Earth and gave them the ability to swap powers. Only you can mix and match their tops and bottoms, put them on the new Portal of Power and save Skylands.