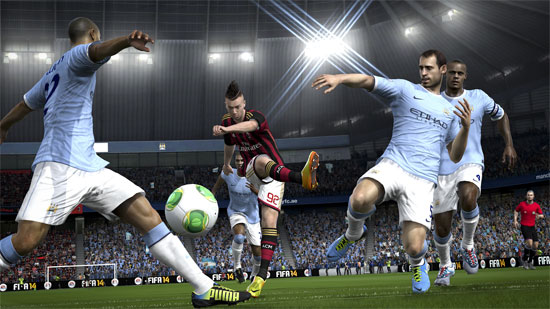 All of EA Sports' other next generation launch titles got new gameplay trailers this week, so why not FIFA 14?
Well for those looking forward to getting down and dirty with a soccer game for their PS4 and/or Xbox One, here ya go.
FIFA 14 is Alive | Official Gameplay Trailer | Xbox One & PS4:

FIFA 14 will hit both systems at launch next month.
---
FIFA Soccer 14 PS4. Experience the emotion of scoring great goals in FIFA 14. The game plays the way great soccer matches are contested with innovations to the award-winning gameplay that inspire fans to build play through midfield dictating the tempo of a match. Key Features: Pure Shot - Position yourself for the perfect strike. Protect the Ball - Dominate midfield and dictate the tempo. Real Ball Physics - Authentic ball movement and control.