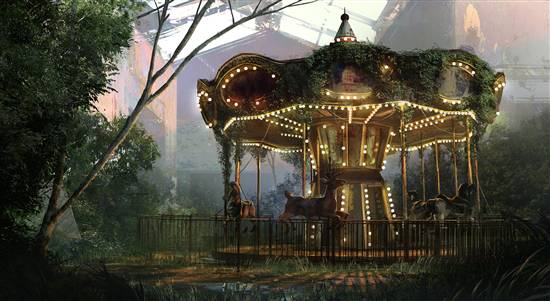 Today Naughty Dog began to unveil details regarding upcoming DLC packs for their PlayStation 3 hit The Last of Us. The first DLC release will be multiplayer focused, dubbed the Abandoned Territories map pack.
This pack will include four maps: Suburbs, Bookstore, Bus Depot, and Hometown, and will become available to Season Pass holders and to purchase on October 15th via PSN.
The second planned DLC release will be single player focused, with strong ties into the existing narrative, but potentially focusing on a new character according to the information unveiled via the PlayStation Blog today. The planned release timeframe for this is December 2013 or January 2014.
The third DLC will likely arrive the first half of 2014, and will again bring the focus back to the unique multiplayer side of The Last of Us.
Along with these announcements, Naughty Dog also stated they'll be bringing some bonus customization items to Season Pass holders in the form of new head items that will be completely free to Season Pass subscribers, or available for purchase individually to everyone else.
Check out the post from Eric Monacelli, Community Strategist for Naughty Dog over at the Official PlayStation Blog.
---
Abandoned cities reclaimed by nature. A population decimated by a modern plague. Survivors are killing each other for food, weapons; whatever they can get their hands on. Joel, a brutal survivor, and Ellie, a young teenage girl who's braver and wiser beyond her years, must work together if they hope to survive their journey across the US.