EA Sports today sent over what they claim is the very first screenshot of NBA Live 14 running on next generation hardware. During the E3 we did get some render targets apparently, but this is the real deal.
Take a look below.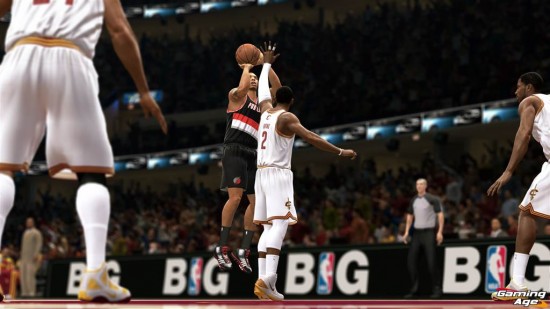 Tonight the game's executive producer also took to twitter to answer some questions about NBA Live 14, which you can check out here: twitter.com/EASPORTSNBA.
NBA Live 14 is headed to the PS4 and Xbox One beginning on November 19th.
---
Powered by EA SPORTS IGNITE NBA LIVE 14 delivers the ultimate on court control, combining the art of basketball with the science of next generation technology. bounceTek, fueled by next-gen visual fidelity and up to 8x the processing power, unlocks a revolutionary new, physics-based dribbling system. Players perform more like their real-life counterparts than ever before, informed by 70+ stats and tendencies, updated not monthly, weekly or daily, but within 1-hr of every NBA game. With fresh content and challenges on a daily basis, NBA LIVE 14 delivers the pulse of the NBA…24/7/365.