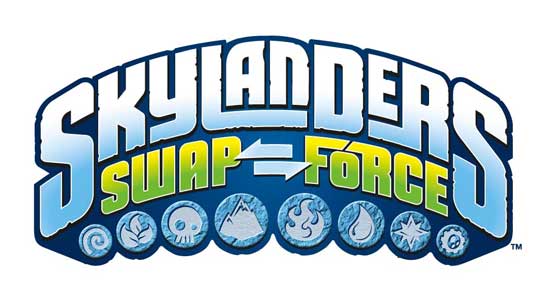 We have not one, not two, but three brand new Skylanders: SWAP Force trailers to check out this morning. After putting an untold number of hours into previous Skylanders games, my kids are insanely excited for SWAP Force… which goes without saying.
Check out the trailers below.
Official Skylanders: "Just Like SWAP Force" trailer:

Official Skylanders: "Countdown" trailer:
Official Skylanders: "Hitting the Wall" trailer:
Skylanders SWAP Force is scheduled for an October 13th release on the PS3, Xbox 360 and Wii U, on November 15th for the PS4, and November 21st for the Xbox One.
---
Embark on an exciting new adventure with the Skylanders and the SWAP Force. For generations, the SWAP Force protected the volcano that replenishes Skylands' magic. That is until an epic battle caught them in an eruption that blasted them apart, sent them to Earth and gave them the ability to swap powers. Only you can mix and match their tops and bottoms, put them on the new Portal of Power and save Skylands.