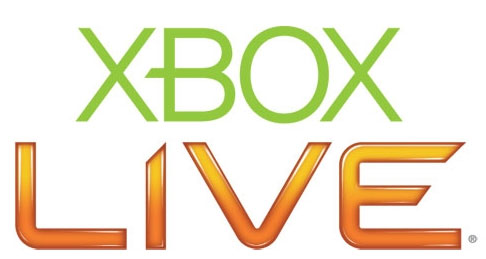 Today, yet another video and entertainment app has launched for the Xbox 360, via Xbox Live.
Time Warner Cable's TWC TV app can be downloaded for free, and it will provide 300+ channels for Xbox Live Gold subscribers who are also Time Warner Cable subscribers. So if you need another way to access the channels you are already paying for (without a STB), here ya go.
Time Warner Cable officially launched the TWC TV application on the Xbox 360 video game and entertainment system today. TWC video subscribers who are Xbox Live Gold members now have the ability to watch up to 300 live TV channels through their Xbox 360, giving them access to their favorite shows through this popular device.

"We're thrilled to add TWC TV to the Xbox 360 as a big screen viewing option for our customers," said Mike Angus, Time Warner Cable SVP and General Manager, Video. "It's part of our ongoing commitment to give customers more ways to watch the television they love."

"At Xbox, our vision has always been to provide all the entertainment people want in one place," said Yusuf Mehdi, Corporate Vice President, Marketing, Strategy and Business, Interactive Entertainment Business at Microsoft. "We partner with the biggest brands in the entertainment to bring today's TV favorites to the living room for 48 million Xbox Live members and we couldn't be happier to welcome TWC customers to the Xbox family."

The TWC TV app for Xbox features fast, intuitive navigation with the entertainment experience of the Xbox 360 console. With Xbox Live integration, customers can choose to share and see what friends are watching and use voice and gestures to navigate through Kinect. The TWC TV application also features integrated parental controls through Xbox Family Settings.

TWC TV is available for download at no additional cost in the Xbox Live Marketplace. Channel line-ups vary by market and depend on the video subscription package to which a customer subscribes. Time Warner Cable is working to add Video On Demand though TWC TV on the Xbox 360 later this year.

For more information, please visit www.twc.com.
---
Take your Xbox 360® online to:
Rent HD movies and buy TV shows, and with KinectTM, your voice is the remote control.
Download arcade and full Xbox 360 games.
Keep games fresh with new map packs, new songs and workouts.
Product Description
Xbox LIVE® is the online service for your Xbox 360®. Connect for free* and use Microsoft® Points to rent and buy HD movies or download full Xbox 360 games. Keep games fresh with new map packs, new songs and workouts.
Xbox LIVE Code Redemption
NOT AN XBOX LIVE MEMBER YET?
 Follow these steps first before redeeming code:
Connect your Xbox 360 to a broadband Internet connection.
Press the silver/green Xbox Guide Button on the controller.
Select Create Profile & follow instructions to create profile name & avatar.
Select Join Xbox Live & follow instructions to setup your Xbox Live account.
TO REDEEM GOLD MEMBERSHIP CODE:
Sign in to your Xbox LIVE account.
Press the silver/green Xbox Guide Button on the controller
Navigate to Marketplace tab.
Select Redeem Code & enter code.
Codes can also be redeemed at xbox.com/live.
Broadband Internet, Kinect Sensor and console, games, add-ons and media content all sold separately. Not all Xbox LIVE functionality is Kinect enabled. See xbox.com/live.