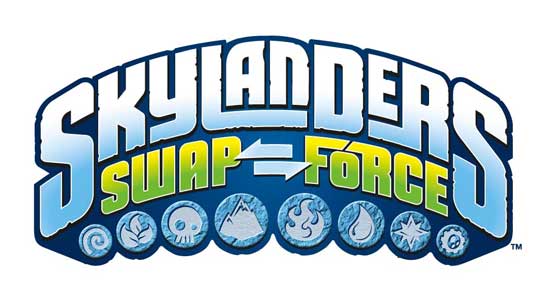 Activision this morning found the need to brag about Skylanders a little bit… but it sounds like they deserve to.
Not only is Skylanders Giants the best selling console and handheld game in 2013 (in dollars, so figures included), the line of figures themselves have outsold all other action-figure properties in the United States and Europe for this year as well.  We're guessing Swap Force, which is due up in October for current and next gen platforms, will continue that trend.
If you don't believe it, check out the fun little infographic below or read on for the announcement.
Activision Publishing, Inc., a wholly owned subsidiary of Activision Blizzard, Inc., announced today that Skylanders figures outsold all action-figure properties in the U.S. and Europe year-to-date in 2013 — and the Skylanders property outpaced all toy properties overall in the U.K. year-to-date as of June 30, 2013.¹

As of July 31, 2013, the Skylanders franchise has generated life-to-date more than $1.5 billion in worldwide retail sales²; and year-to-date in 2013, in both North America and Europe, Skylanders Giants was the #1 best-selling console and hand-held game overall in dollars.²

"We began something very special with Skylanders, and the magic of bringing toys to life through a video game," said Eric Hirshberg, CEO, Activision Publishing. "But it's not just about the game. We know the toys have to be just as creative and imaginative as the kids that play with them, and that's why we're so excited to bring even more innovations to this genre when Skylanders SWAP Force comes out in October."

Skylanders Spyro's Adventure and Skylanders Giants were developed by Toys For Bob, and Skylanders SWAP Force is being developed by Vicarious Visions. The games are rated Everyone 10+ by the ESRB. For more information, visit www.skylanders.com.

¹ According to The US NPD Group and Activision internal estimates through June 2013
2 According to The US NPD Group, GfK Media Control and Activision internal estimates, including toys and accessory packs
---
Embark on an exciting new adventure with the Skylanders and the SWAP Force. For generations, the SWAP Force protected the volcano that replenishes Skylands' magic. That is until an epic battle caught them in an eruption that blasted them apart, sent them to Earth and gave them the ability to swap powers. Only you can mix and match their tops and bottoms, put them on the new Portal of Power and save Skylands.