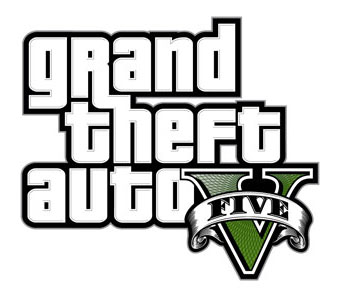 If you're looking to pick up either the Special Edition or Collector's Edition of Grand Theft Auto V, then you're in for a treat. Rockstar Games has detailed exactly what kind of exclusive goodies you'll be getting your hands on if you end up with one of the non-standard editions.
The exclusives include additional vehicles, enhancements, weapons, custom GTA Online characters, ability boosts, trials, character accessories and more.
Take a look at all the details below.
Grand Theft Auto V – Special Edition and Collector's Edition screens:

Grand Theft Auto V's Special and Collector's Editions (available for pre-order from select retailers while supplies last) include a bevy of enhancements and accessories for all three of protagonists as well as your character in Grand Theft Auto Online as you navigate the streets, skies and showrooms of Los Santos and Blaine County. Here are more details about these unique digital items that are included as part of the Special Edition and Collector's Edition:

Additional Weapons
Regardless of which version you've chosen, your local Ammu-Nation will always be stocked with a pair of special firearms at no additional cost that also have their own unique customization options, skins and attachments – the .50 Caliber Pistol and the Bullpup Shotgun. You'll also have access to the Hammer, which acts as a brutal melee weapon.

Bonus Outfits, Tattoos and More
When visiting any shops around Los Santos and Blaine County, Michael, Franklin and Trevor will receive a special 20% discount along with access to special items either in their personal wardrobes or from stores. Each character will receive 1 outfit each, one article of clothing (shirt, hoodie and jacket) each, a special haircut, facial hair look and tattoo.

Custom Characters for Grand Theft Auto Online (Collector's Edition only)
GTA Online introduces a new spin on traditional character creation with the hereditary-based creation system. Select your character's appearance by choosing your parent's heritage, then use the gene dominance meter to dial-in which parent your appearance favors more. Additionally, you'll customize your character's daily activities – everything from family time to illegal work and sports to couch potato hours all have an impact on your character's appearance and skill set (and you can always rank up your skill stats more via gameplay). As part of the Collector's Edition package, you'll get Niko Bellic, along with both Claude and Misty from Grand Theft Auto III to use as parent options within the character creation system.

Special Ability Boost
Michael, Franklin and Trevor each have a their own unique Special Ability, which can be activated once each of them fills up the Special Ability bar based on various actions. Michael is an expert marksman – his Special Ability slows down time in a gunfight allowing him to pick off his targets with greater ease. Franklin is a skilled driver with sharp reflexes – his Special Ability lets him slow down time while driving any road-based vehicle, allowing him to quickly navigate through traffic with ease and take corners at high speeds. Trevor is a drug-addled sociopath with a short fuse – his Special Ability sends him into a rage, causing double damage to enemies while only taking half as much damage himself when hit. With the boost that's included in both the Special and Collector's Editions, the Special Ability bar will generate 25% faster.

Stunt Plane Trials
Take in Los Santos and Blaine County at breakneck speeds in the Grand Theft Auto V Stunt Plane Trials. In five thrilling and unique challenges, you'll zip through mountains, deserts, oceans, and cities as you navigate through a maze of checkpoints, each placed to push your Stunt Plane to the limit. Completing each Trial will improve the piloting skill of your character. Compare your times with friends and vie for the top spot on the leaderboard.

Unique Vehicles and Garage Property (Collector's Edition only)
The Collector's Edition also features an exclusive garage to store custom vehicles, that comes stocked with the CarbonRS sports bike and the Hotknife – an open frame 1930's style hotrod. In Grand Theft Auto Online your garage and the high-end Khamelion electric car, which is specific to GTA Online, are both purchased through in-game websites accessed through your Online character's cell phone.
---
The Grand Theft Auto V Special Edition includes: Full retail copy of Grand Theft Auto V; Collectible SteelBook with Exclusive Artwork - features custom color and metallic treatments to bring out the detail of the Michael, Trevor and Franklin artwork created exclusively for this SteelBook; Blueprint Map - exclusive, 21.5" x 26.75" map displays a blueprint view of Los Santos and Blaine County; Special Ability Boost - Michael, Franklin and Trevor each have a unique special ability. With this boost, the special ability bar will generate 25% faster; Stunt Plane Trials – single-player Stunt Plane Trials let players take on additional aerial challenges spread throughout Los Santos and Blaine County; Bonus Outfits, Tattoos and More - Michael, Franklin and Trevor get bonus outfits in their wardrobes, character specific tattoos at tattoo parlors, and special deals from shopkeepers across Los Santos and Blaine County; Additional Weapons - when visiting Ammunation stores in single-player, merchants will have special weapons in their inventory available for free: the Pistol .50, Bullpup Shotgun and melee Hammer.

Grand Theft Auto V is the largest and most ambitious game Rockstar Games has yet created, and takes full advantage of every ounce of processing power available in the current generation of consoles. In order to provide the best possible experience for such a massive and detailed world, the game will have installation requirements on the Xbox 360.

Grand Theft Auto V will ship on two discs; Disc 1 will be used for a one-time mandatory install and Disc 2 will be used to play the game. After the install, players will be able to enjoy both Grand Theft Auto V and Grand Theft Auto Online without any need to switch discs.

This initial install will require an Xbox 360 Hard Drive or an external 16GB USB flash drive (sold separately) with at least 8 GB of free space. If using a USB flash drive it must be at least USB 2.0 with a minimum 15mb/s read speed and formatted for Xbox 360 use. A new USB flash drive is recommended to ensure optimum performance.