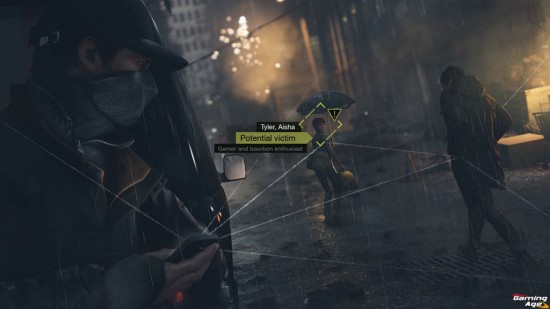 Aisha Tyler, who is not at all a stranger to videogames, will be lending her talents to Watch_Dogs as was announced during this past Comic-Con.
Today, Ubisoft sent over a video of Aisha's character (as herself) in action in Watch_Dogs itself. Also embedded below is the San Diego Comic-Con "Does Privacy Exist?" panel featuring Ms. Tyler.
Check 'em out.
Watch_Dogs – Aisha Tyler in-game footage:

Watch_Dogs at San Diego Comic-Con: "Does Privacy Exist?":

In the Watch Dogs universe, non-playable characters bring richness and depth to the bustling city of Chicago, and today, we're highlighting a particularly memorable citizen. As unveiled during the Watch Dogs panel at San Diego Comic-Con, actress, gamer and comedian, Aisha Tyler, makes her Watch Dogs debut.