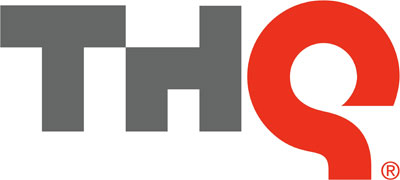 As revealed late yesterday, THQ is officially no more. The company has been dissolved and most of its studios and licenses have been snatched up by other companies and groups.
Sega picked up Relic Studios, Volition Inc. and Metro: Last Light went to Koch Media, Crytek picked up Homefront 2, Turtle Rock Studios' Evolve went to Take-Two Interactive Software and Ubisoft picked up both THQ Montreal and South Park: The Stick of Truth. Vigil Studios, developers of Darkstalkers, was more or less left to die with no bidders seemingly interested.
It is rumored that EA may get the WWE license as well, though that deal was not part of the auction process.
It's always sad to see a major player in the game industry go down and development studios thrown into turmoil, so we certainly hope for the best for everyone affected.
Read on for the official announcement
THQ Inc. , a leading worldwide developer and publisher of interactive entertainment software, today announced that the U.S. Bankruptcy Court has granted a motion to approve a sale of the majority of THQ's assets to multiple buyers. The company expects the Court to enter a formal order tomorrow.

The Court approved the sales of three of THQ's owned studios and games in development, as well as Evolve, a working title under development at Turtle Rock Studios, Homefront 2, Metro: Last Light and South Park: The Stick of Truth. Under the terms of the agreements with the successful and approved bidders, the THQ estate will receive approximately $72 million, making the total estimated value of the estate $100 million including certain assets and other intellectual properties which were excluded from the sale.

The Court approved the sale of Relic Studios to Sega Corporation for $26.6 million; the sale of Volition Inc. and Metro: Last Light to Koch Media GmbH for $22.3 million and $5.9 million, respectively; the sale of Homefront 2 to Crytek GmbH for $0.5 million; the sale of Evolve to Take-Two Interactive Software, Inc. for $10.9 million; and the sale of THQ Montreal and South Park: The Stick of Truth to Ubisoft LLC for $2.5 million and $3.3 million, respectively. Excluded from the sales were the company's publishing businesses, Vigil Games, and certain other assets and intellectual properties, which will remain part of the THQ estate and will continue in the Chapter 11 process.

Brian Farrell, Chairman and CEO of THQ, noted, "While we had hoped that the restructuring process would allow the company to remain intact, I am heartened that the majority of our studios and games will continue under new ownership. It has been my pleasure to work alongside this great group of people, and I am proud of the imaginative and artistic games that our team has created. Although we will no longer be able to work together with a unified mission, I am confident that the talent we have assembled will continue to make an impression on the video game industry. For those whose positions are not likely to continue, I sincerely regret this outcome and we will be meeting with you over the next few days to discuss the transition."

Jason Rubin, President of THQ, added, "I was brought in eight months ago to help turn this ship around, and while I'm disappointed that we could not effect a sale for the entire operating business, I am pleased that the new buyers will be providing jobs to many of our very talented personnel. When we first announced the sale process, I said I would be happy if the company's games and people had a bright future, even if it meant I did not have a job at the end of it. And I still feel that way."

The new owners have not articulated their plans for the assets, or their intentions to extend employment to THQ employees included in the sale. THQ expects the new owners to extend employment to most employees and to continue development of the games they purchased that are currently in development. The assets that are not included in the sale agreements will remain part of the Chapter 11 case. THQ will continue to seek appropriate buyers, if possible.

THQ will continue to employ a small number of headquarters staff beyond January 25 to assist with the transition.

Qualified bids received by January 22 were reviewed by the company and the creditors committee. Through an auction process that lasted 22 hours yesterday and today, the successful bidders were determined, and the hearing to approve the sales took place this afternoon. Ten bidders participated in the proceedings, including bids for the entire company as well as for individual assets. The sales are expected to close tomorrow, January 24.

Clearlake Capital Group, L.P. had submitted a "stalking horse" bid for substantially all of THQ's assets in December 2012. In accordance with Section 363 of the U.S. Bankruptcy Code, the Court supervised an auction to determine the highest and best bid(s) for the company's assets in accordance with the bid procedures approved by the Court. Clearlake will receive a break-up fee of $1 million, as stated in its stalking horse asset purchase agreement.

THQ and its domestic business units filed voluntary petitions under Chapter 11 of the U.S. Bankruptcy Court for the District of Delaware on Dec. 19, 2012. The Chapter 11 case will continue for THQ.

For additional information about THQ, please visit www.thq.com. For information regarding the Chapter 11 case, please visit www.kccllc.net/thq.
---
An Epic Quest to Become...Cool.
From the perilous battlefields of the fourth-grade playground, a young hero will rise, destined to be South Park's savior. From the creators of South Park, Trey Parker and Matt Stone, comes an epic quest to become… cool. Introducing South Park: The Stick of Truth.
For a thousand years, the battle has been waged. The sole reason humans and elves are locked in a never-ending war: The Stick of Truth. But the tides of war are soon to change as word of a new kid spreads throughout the land, his coming foretold by the stars. As the moving vans of prophecy drive away, your adventure begins.
Arm yourself with weapons of legend to defeat underpants gnomes, hippies and other forces of evil. Discover the lost Stick of Truth and earn your place at the side of Stan, Kyle, Cartman and Kenny as their new friend. Succeed, and you shall be South Park's savior, cementing your social status in South Park Elementary. Fail, and you will forever be known… as a loser.
Key Features
The Definitive South Park Experience Written and voiced by Trey Parker and Matt Stone, The Stick of Truth brings their unique brand of humor to video gaming.
An Epic Quest To Become... Cool Earn your place alongside Stan, Kyle, Cartman and Kenny, and join them in a hysterical adventure to save South Park.
Friends With Benefits Recruit classic South Park characters to your cause.
Intense Combat Arm yourself to the teeth with an arsenal of magical weapons and mystical armor.
South Park Customization Insert yourself into South Park with something like a billion character, clothing, and weapon combinations.
View larger
View larger
View larger
View larger
View larger
View larger