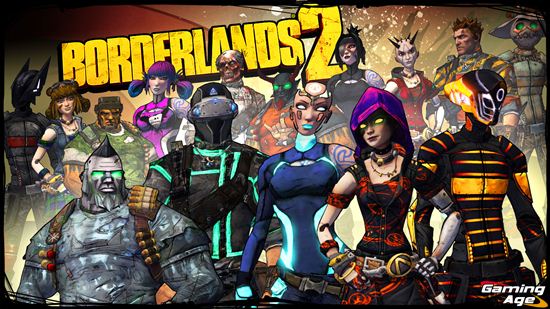 Bored of the same old selection of character designs and styles in Borderlands 2? Well… you're in luck.
2K Games and Gearbox Software today launched a selection of brand new heads and skins for Borderlands 2. The mix-and-matchable sets of heads and skins will be offered in 15 packs and divided up into 5 themes and will cost $.99/80 Microsoft Points each.
Take a look at some art from the packs below.
Borderlands 2 – Heads and skins art:

Read on for the announcement from 2K, and also head on over to the official blog for more details.
Exciting news for Borderlands 2 fans: players can customize their characters with a slew of unique new looks! Three different themes – Dominion, Madness, and Supremacy – are available today for all five of the playable characters in Borderlands 2. Each theme is comprised of five individual sets of matching heads and skins for a total of 15 new customization options. The 15 sets are available separately for 80 Microsoft Points or $0.99 each.
---
Borderlands 2 furthers the distinct blending of First Person Shooter and Role Playing genres to create the true evolution of the Role Playing Shooter. Team up with up to three other players for four-player online goodness or go old-school with two-player split-screen couch sharing mayhem as you spend hours leveling up your character and equipping them with one of the millions of badass weapons. Borderlands 2 features a new visually stunning array of procedurally generated guns, shields, grenades, artifacts, enemies and more. Choose one of the four new character classes to be taken through a carefully crafted and connected story to all new and surprising environments across the living planet of Pandora. Make new friends, arm them to the teeth and fight alongside them on your relentless quest for revenge and redemption.