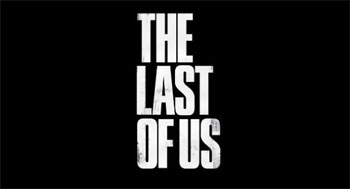 Sony today announced that the two biggest first party PS3 titles of the year, God of War: Ascension and The Last of Us (of course), will be working together to drum as much excitement as possible.
More specifically, gamers who pick up a copy of God of War: Ascension will get first access to a demo for The Last of Us. God of War: Ascension is launching on March 12th, so you still have some time before you can get your hands on either, but it's good to know ahead of time. The Last of Us is scheduled for a May 7th release.
Head on over to the official PS Blog for more details, and feel free to pre-order God of War: Ascension below (and get $10 credit from Amazon).
---
Before He was a God, He was a Man
Vengeance is born in the fires of betrayal in this prequel to the best-selling God of War franchise. Six months have passed since Kratos stood over the bodies of his wife and child, his hands stained with their blood - tricked by Ares into murdering the only people he ever loved. Swearing to avenge them, Kratos broke the blood oath that bound him to Ares, but oaths to Olympus are not so easily broken…
Sentenced to an eternity chained within a prison for the living damned, Kratos battles insanity at the hands of the Furies. He will be tested as he seeks freedom, redemption for his sins, and the clarity to avenge his family.
Epic Single-Player Story
Experience Kratos' quest for freedom from the very beginning with an epic new single-player story.
Award-Winning Gameplay
New combat and puzzle mechanics build on the award-winning God of War gameplay.
Multiplayer For The First Time
Multiplayer comes to God of War for the first time. Take the epic God of War combat online with brutal 8-player objective-based combat.
Unlock New Customization
Align yourself to Zeus, Ares, Poseidon, or Hades and earn their Favor to unlock new customization options for your multiplayer Gladiator.