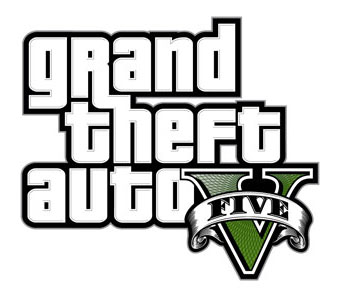 Finally, an announcement! Rockstar has officially announced, amid rumors based off of recently shown promotional material, that Grand Theft Auto V is scheduled for release in Spring of 2013, for Xbox 360 and PS3. While not quite as great as having an official, firm release date, we at least know it's coming, and coming soon at that.
Here's to hoping more and more details start to divulge themselves as we gear up for that Spring release, as I'm sure we're bound to see more detailed information shortly.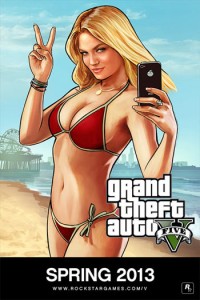 Check out the full press release below!
Rockstar Games, a publishing label of Take-Two Interactive Software, Inc., is very proud to announce that Grand Theft Auto V is expected to launch worldwide during spring 2013 for the PlayStation 3 computer entertainment system and the Xbox 360 video game and entertainment system from Microsoft.

Developed by series creator Rockstar North, Grand Theft Auto V is the largest and most ambitious title in the series to date. Set in the sprawling city of Los Santos and the surrounding area, Grand Theft Auto V delivers a world of unprecedented scale and detail bursting with life, from mountaintops to the depths of the ocean.

"Grand Theft Auto V builds on everything we've learned about open world game design," said Sam Houser, Founder of Rockstar Games. "We can't wait to share it with fans."

Beginning November 5, 2012, Grand Theft Auto V will be available for pre-order in stores everywhere. For all other information and updates on Grand Theft Auto V including the latest trailers, please visit http://www.rockstargames.com/V/.
---
Los Santos: a sprawling sun-soaked metropolis full of self-help gurus, starlets and fading celebrities, once the envy of the Western world, now struggling to stay afloat in an era of economic uncertainty and cheap reality TV. Amidst the turmoil, three very different criminals plot their own chances of survival and success: Franklin, a former street gangster, now looking for real opportunities and serious money; Michael, a professional ex-con whose retirement is a lot less rosy than he hoped it would be; and Trevor, a violent maniac driven by the chance of a cheap high and the next big score. Running out of options, the crew risks everything in a series of daring and dangerous heists that could set them up for life.

Grand Theft Auto V is the largest and most ambitious game Rockstar Games has yet created, and takes full advantage of every ounce of processing power available in the current generation of consoles. In order to provide the best possible experience for such a massive and detailed world, the game will have installation requirements on the PlayStation®3 system.

Grand Theft Auto V ships on one disc and will install content as soon as you insert the game. The install is roughly 8GB, and players will be able to play as soon as the install is complete.

 Software license terms in game and www.rockstargames.com/eula; online account terms at www.rockstargames.com/socialclub. Non-transferable access to special features such as exclusive, unlockable, downloadable or online content, services, or functions may require single-use serial code, additional fee and/or online account registration (13+). Violation of EULA, Code of Conduct, or other policies may result in restriction or termination of access to game or online account. Access to special features may require internet connection, may not be available to all users, and may, upon 30 days notice, be terminated, modified, or offered under different terms. Unauthorized copying, reverse engineering, transmission, public performance, rental, pay for play, or circumvention of copy protection is strictly prohibited.
---
Source : Grand Theft Auto V official site