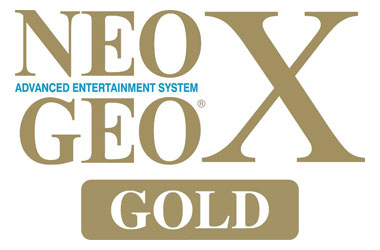 We're inching closer and closer to the release of the NEOGEO X GOLD, a handheld/console retro reboot of sorts for SNK's classic NEOGEO arcade and home system.
Today Tommo and SNK revealed details for the NEOGEO X GOLD Limited Edition bundle which includes all sorts of additional goodies including the NEOGEO X Station charge/docking base, the classic styled NEOGEO X Arcade Stick, 20 AES games and a limited edition game card of Ninja Master's (for pre-orders and early purchases).
Take a look at some of the packaging and the NEOGEO X Station below, and read on for more details. Is a retro gaming portable and console dock bundle, even one based on the legendary NEOGEO, worth almost $200 these days? We'll have to see…
The NEOGEO X GOLD Limited Edition is scheduled for a December 6th release for $199.99, and is available for pre-order at Amazon. See our link below to pre-order.
Tommo, Inc., in partnership with SNK PLAYMORE, today announced the NEOGEO X GOLD Limited Edition entertainment system. The NEOGEO X GOLD Limited Edition will include a limited edition game card to accompany the 20 classic NEOGEO AES games already pre-loaded on the NEOGEO X Handheld, at no additional cost.

Early adopters and fans who reserve the highly anticipated NEOGEO X GOLD Limited Edition (from participating retailers) on or before its worldwide release date of December 6, 2012 will receive a limited edition NINJA MASTER'S game card for use with the NEOGEO X Handheld, while supplies last.

Originally released in arcades and on the NEOGEO console in 1996, NINJA MASTER'S features 12 playable characters, and lightning-fast 2D fighting action that allows players to switch between hand-to-hand and weapon-based combat on the fly, offering huge combo counts and multiple styles of play. Choose the fighter that suits your skill level and play style and defeat all challengers in this ninja-themed fighter from ADK and SNK.

The NEOGEO X GOLD Limited Edition includes:

The NEOGEO X Handheld – 4.3" LCD screen, stereo speakers, 16:9 and 4:3 display options
The NEOGEO X Station – houses NEOGEO X Handheld for charging and audio/video output capabilities via HDMI and composite cables (for a true "classic" experience)
One NEOGEO X Arcade Stick – Authentic arcade experience, for use with the NEOGEO X Station
20 Pre-Loaded Classic NEOGEO® AES games:

3 COUNT BOUT
ART OF FIGHTING
ALPHA MISSION II
BASEBALL STARS II
CYBER LIP
FATAL FURY
FATAL FURY SPECIAL
THE KING OF FIGHTERS '95
KING OF THE MONSTERS
LAST RESORT
LEAGUE BOWLING
MAGICIAN LORD
METAL SLUG
MUTATION NATION
NAM 1975
PUZZLED
REAL BOUT – FATAL FURY SPECIAL
SAMURAI SHODOWN II
SUPER SIDEKICKS
WORLD HEROES PERFECT

Limited Edition Bonus: NINJA MASTER'S NEOGEO X Game Card
---
The Neo Geo Gold X entertainment system comes complete with the Neo Geo X Station, the Neo Geo X Handheld with 20 preloaded Neo Geo classic titles, and the Neo Geo X Joystick. The Neo Geo X Handheld features a crisp 4.3" LCD display, an expandable game card slot, internal stereo speakers, and a 3.5mm headphone jack for a personal gaming experience you can take anywhere. The handheld works with the Neo Geo X Joystick and Neo Geo X Station to charge and transfer the action directly to a television set or monitor via HDMI or A/V out for a true arcade experience right at home.