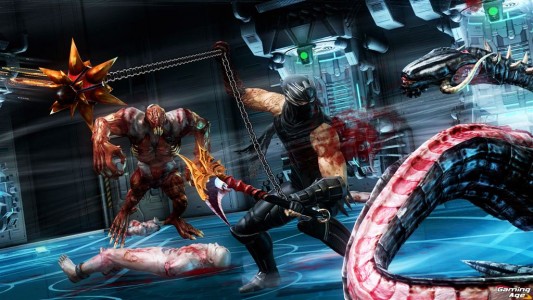 Nintendo, who is publishing Ninja Gaiden 3: Razor's Edge for the Wii U, sent over a dozen new screens and a fresh new trailer of the Tecmo Koei – Team Ninja developed new Ninja Gaiden title.
The company also re-confirmed that the game will be ready to go on November 18th alongside the Wii U.
Take a look!
Ninja Gaiden 3: Razor's Edge trailer:

Ninja Gaiden 3: Razor's Edge screens:

Pre-order it below as well.
---
The solidary Ninja, Ryu Hayabusa, must find a way to lift the deadly curse on his right arm before it destroys him… NINJA GAIDEN 3 has been reworked to bring to Wii U the truly intense, high-speed challenge and action NINJA GAIDEN fans demand. With more weapon and Ninpo types, a new character progression system, a redesigned battle system and the return of dismemberment, NINJA GAIDEN 3: Razor's Edge improves upon the original NINJA GAIDEN 3 in every way and offers Wii U exclusive features and functionalities.