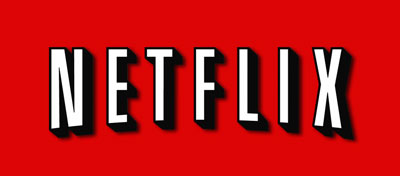 Netflix has been slowly rolling out the new "Just for Kids" feature for their instant streaming apps, and starting today, if you own a PS3 and stream Netflix, you can have access to it to.
Basically, "Just for Kids" is a Netflix section customized for kids, stocked with age-appropriate content and categories.
It is already available on the PC and Wii, and will also be added to the Xbox 360 app in the future.
Read on for the announcement.
Netflix, Inc.  today announced the availability of "Just for Kids" on the PlayStation 3 (PS3) game console, further expanding the availability of the section popular with kids and caregivers.

Netflix "Just for Kids" makes it easier and more fun for kids and families to browse and instantly watch a large selection of kid-friendly TV shows and movies. Since introducing the section in August 2011, Netflix members have watched more than one billion hours of kids titles.

Now Netflix members who use a PS3 can select "Just for Kids" to enter an experience designed for children 12 and under. Kids can click and instantly watch their favorite characters, including "Kick Buttowski," "Bob The Builder," "Thomas the Tank Engine," "Backyardigans," "Caillou," "Curious George," "Power Rangers" and "Arthur."

In addition to the character-based selection, "Just for Kids" displays rows of titles organized by easy-to-understand genres such as superheroes, princesses, dinosaurs and girl power, featuring clear and simple descriptions of the plot of each title. Unique Netflix technology provides each member with a personalized "Just for Kids" experience based on taste and favorites.

Parents can feel comfortable letting their children browse and watch titles in the "Just for Kids" section. As always, there are never any commercials displayed on Netflix and independent ratings and reviews from Common Sense Media were used to make the selections. Common Sense Media is a leading non-profit that provides independent, trustworthy ratings, reviews, and information to help parents make great media choices.

In addition to PS3, Netflix "Just for Kids" is available on the PC and Mac, Nintendo Wii and Apple TV. Other devices including Xbox 360 and tablets are scheduled to follow this year.

Some of the titles available in the Netflix section "Just for Kids" in the US include:
| | |
| --- | --- |
| Jonah: A Veggie Tales Movie (Lions Gate) | Ballet Shoes (ITV Global) |
| Good Luck Charlie (Disney) | Shine of Rainbows (Turtle's Crossing) |
| Wallace & Gromit: A Matter of Loaf and Death (Aardman Animation) | Fraggle Rock (Lions Gate) |
| Angelina Ballerina: Love To Dance (Lions Gate) | The Little Engine That Could (Universal City Studios) |
| Inspector Gadget (Universal Music Group) | Metajets (Cookie Jar) |
| Thomas & Friends:  Calling All Engines (Lions Gate) | Babe: Pig in the City (Universal City Studios) |
| Spy Kids (Miramax) | The Care Bears Movie (MGM) |
| A Wrinkle In Time (Miramax) | |
---
With the PlayStation 3 160GB system, you get free PlayStation Network membership, built-in Wi-Fi and 160GB of hard disk drive storage for games, music, videos and photos. This system will come with firmware 3.6 or greater. You can easily upgrade to the latest firmware for free, simply by connecting the PS3 to the internet. And every PS3 system comes with a built-in Blu-ray player to give you pristine picture quality and the best high-definition viewing experience available. Whether it's gaming, Blu-ray movies, music or online services, experience it all with the PlayStation 3 system. All PlayStation 3 systems are already equipped with everything you need to play stereoscopic 3D games.
---
Source : Netflix