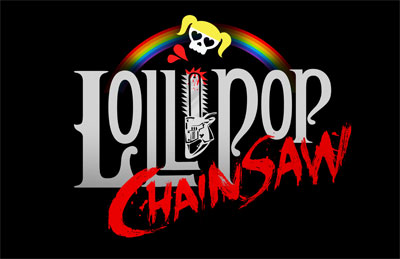 Warner Bros. Interactive Entertainment and Kadokawa Games have been super busy working on Lollipop Chainsaw, the unique zombie slaying action title starring a cheerleader. They were also apparently looking for a real-life version of Juliet to represent the game… and they found her.
The search for Juliet is over, and her name is Jessica.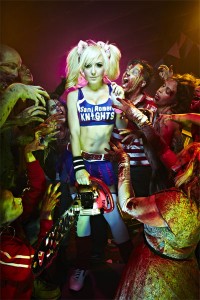 Check out the announcement also.  And pre-order the game too.
We'd like to introduce you to Jessica, the new face of Lollipop Chainsaw and the proud winner of the recent "Search for Juliet" contest! Surviving the cut out of 15 finalists and voted on by the fans themselves, Jessica embodies all the sweetness of Juliet Starling, while displaying the right amount of spice. Then she takes that spice, shoves it down some zombie throats and polishes it off with a succulent strawberry lollipop.

Jessica will be taking her role as Lollipop Chainsaw's resident zombie slayer to the next level with live appearances at events and in upcoming trailers.
---
Lollipop Chainsaw is the 'un-deadly' story of sweet and killer zombie-hunter Juliet Starling and her quest to uncover the root of a colossal zombie outbreak. With her wickedly awesome chainsaw in hand, Juliet slices, dices and splits her way through hordes of the undead, but soon realizes the horde is only the opening act to a festival of zombie rock lords determined to kill the chainsaw-wielding cheerleader. Lollipop Chainsaw is being developed by Grasshoper Manufacture, led by celebrated game developer Goichi Suda (aka SUDA 51) and featuring the musical compositions of the renowned Akira Yamaoka. In addition, Hollywood director and writer James Gunn (Super, Slither, Dawn of the Dead, Tromeo and Juliet) has brought his cult humor and edgy storytelling to Lollipop Chainsaw's script.